{ Zucchini Carpaccio }
with goat cheese, walnuts, and fennel pollen
Raw zucchini has a soft, rich feel and unlike cooked zucchini, it maintains a light sweetness. Have you ever tried it? If you haven't, this recipe is a tasty one to start with! Raw zucchini largely takes on the flavours that it's paired with– which in this case includes the freshness of lemon, the crunch of walnuts, and the tang of goat cheese.
It also calls for fennel pollen, which is an intense yellow powder harvested from the fennel plant that has a licorice, citrus, sweetness to it. It can be found in specialty spice stores, purchased online, or harvested yourself. (It's also known to be a fantastic pork enhancer!) If you can't get your hands on some though, ground fennel seeds or ground anise seed work as a decent flavour substitute.
We seriously can't wait to make this recipe in the farm kitchen over this weekend as our first zucchini are ripening in the garden now. Thank you Jessica Musslewhite of MUSHROOMS & THYME blog for creating this delicious dish for us. We hope you all enjoy making it as much as we are!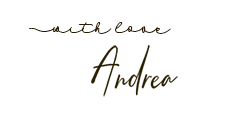 Print Recipe
Zucchini Carpaccio
Ingredients
1

medium

zucchini, thinly sliced using a mandoline

2

tbsp

fresh lemon juice

2

tbsp

olive oil

Zest of one lemon

Fennel fronds

(use sprigs of dill if you can't find fennel)

1/4

cup

chopped walnuts, toasted

1

tsp

fennel pollen

Goat cheese

Chive blossom for garnish

(optional)

Salt and pepper to taste
Instructions
Layer sliced zucchini on a serving plate. Drizzle lemon juice and olive oil over the zucchini and sprinkle over the lemon zest, walnuts, fennel fronds, fennel pollen, goat cheese, and chive blossoms. Season with salt and pepper.