Hey! nice to meet you.
I'm Andrea– farmgirl, food lover, artist, creative, and momma of 5.
A little sophistication and a little wild, I love lashes, dirty jeans, poetry, capturing rural life, and working alongside my farmer hubby on our market garden farm in the wild Alberta prairies.
I write the blog over here (typically at the kitchen table, but sometimes on-the-go, or stealing away to a local coffee shop). Being momma of 5 takes up a huge piece of my world, but I also spend my time creating content for our farm and helping run the business year round.  You'll likely see reflections of all those things in this space.
When I'm not busy doing office work, running daily operations, or driving kiddos around, you'll find me at home in the kitchen cooking/baking up something fresh for the crew, or creating something new in the studio.
For rest, I like to curl up with a foamy latte and a blanket on our deck, sinking in deep with my journal, and just taking in the view.
My hope is that you find some inspiration, connection, and encouragement here, inviting you into bits of our life here at Grey Arrow Farm.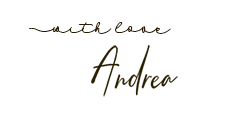 So glad you stopped by!
This space was created as a hub to share with you farm fresh recipes, glimpses of how we do family life, creative inspiration, and bits of wisdom we have learned so far in our journey doing life, family, and business.
Why the name?
"Here in the Midst" reflects on life as a journey. Each of us travelling along it– ever learning, growing, developing, adapting– cradling our hopes and dreams with us, wading through ups and downs, facing triumphs and struggles, joys and pain, beginnings and ends, clarity and uncertainty, successes and failures… the full gamut. And in the middle of all of it, here we are. Present. Continually showing up and doing our best, whatever that looks like.
So here's to embracing life's journey, and being here in the midst of it.
We are Denis and Andrea, joined by our fantastic five (2 through adoption and 3 biologically). Together we do life here at Grey Arrow Farm.
We moved to the farm in 2016 with heads full of adventure and hearts full of excitement– eager to run, work hard, and play all over this 35 acre stretch of paradise. For a former city girl, country living has been soul filling and those prairie sunsets never cease to catch my breath.
Denis is a born-and-raised farm boy, and getting his hands back in the dirt was a homecoming for him. Teaching our kiddos and sharing our passions with them has been one of our many highlights here.