Lemony Kale Salad
This quick and tasty salad makes a regular appearance at our summer supper table– so crisp, fresh, and delicious! Kale is known for being a superfood (iron, calcium and fibre rich and packed with nutrients), yet some people don't care for the coarseness of eating kale raw. I've found however, that if you tear it up and toss it with a few good ingredients, it takes the coarseness right out and is a real treat!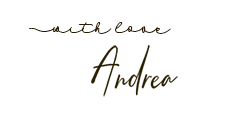 Print Recipe
Lemony Kale Salad
Delish and healthy summer salad!
Ingredients
Salad:
1

bunch

fresh kale, torn into bite size pieces, stalks discarded

handful

slivered almonds

fresh parmesan, grated
Dressing:
1/4

cup

olive oil

2

tbsp

lemon juice

1

tbsp

honey

1

tsp

fresh thyme, chopped (optional)

salt + pepper, to taste
Instructions
Whisk together dressing ingredients. Pour over fresh torn kale. Toss together with parmesan and almonds. Serve.
Notes
TIP: To keep my kale fresh and crisp (and also for the sake of convenience) I like to rinse the leaves right after picking, tear them all up into bite-size pieces (discard stalks), and store the mix in the refrigerator in a sealed bag for quick and easy use. Lasts for weeks!