{ Grilled Romaine Lettuce + Corn Salad }
With Goat Cheese
Nothing says summer more than a fresh veggie salad and some grilling. And this recipe fuses both into one tastebud satisfying combination! Have you ever tried grilling your lettuce before? It takes on a wonderful caramelized, smoky flavour. Well worth the 5 minutes of cooking time before tossing with a few other garden delights. Add in a perfect simple dressing, and you'll discover a new winning combination you won't want to quit eating. We are totally loving this!
Below, Felix is pictured with one of our gigantic Romaine heads that sprang forth from the garden this year. It weighed in at over 5lbs and filled up an entire shelf of our refrigerator for a week! Even with our kids being super salad eaters, this leafy buddy took quite awhile for us to polish off.
Thank you once again to Jessica Musslewhite of MUSHROOMS & THYME blog for this delish creation. (And check out her page for more exquisite recipes.) Enjoy those last few weeks of summer veggies before autumn happens to us all and everything here turns into cozy comfort foods…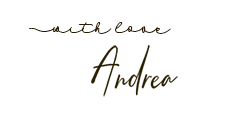 Grilled Romaine Lettuce + Corn Salad with Goat Cheese
Ingredients
Salad:
1

head

romaine lettuce, cut lengthwise with core still attached

2

corn on the cobs, whole, with husk still on

8

oz

goat cheese

Other veggies as desired (grilled and/or raw).

Recommended: zucchini, cherry tomatoes, sugar snap peas, red onion
Dressing:
2

tbsp

olive oil

2

tbsp

lemon juice

1

tbsp

mayonnaise

1

tsp

dijon mustard

1/4

tsp

dry mustard

1/4

tsp

garlic salt

Salt + pepper to taste
Instructions
Make dressing by combining all ingredients in a small bowl and whisk well. Set aside.

Grill corn on the BBQ over medium heat with husk still on, rotating often for about 10 – 15 minutes until husks are charred. With five minutes remaining, grill the lettuce.

Brush the romaine lettuce with a little oil and grill for 2 minutes on each side. Watching carefully so it doesn't burn.

Cut the corn at the bottom and pull away the husk towards the tip of the cob. Any remaining husk should come off easily. Cut the kernels off the cob. Chop the lettuce (or serve whole if desired). Add all desired veggies to a bowl, top with goat cheese and toss with dressing.