{ Roasted Parmesan Cabbage Wedges }
with Lemon Tahini Dressing
Have you ever tried roasting your cabbage before? Such a comforting and homey feel. Cabbage takes on a pleasing, buttery flavour and melt-in-your mouth texture when cooked. Pair that with a little crunch and a bit of creamy as this recipe does, and you've got a wonderful side to a summer or fall meal.
We've grown many varieties of cabbage in our garden over the years, each with different defining properties (some more dense, some leafy, some sweeter, some savoury– coming in different colours, textures, shapes, sizes)– nonetheless, they all taste equally wonderful when done up right.
Cooked cabbage adds warmth and comfort to a meal. Considered a cheap vegetable, it has impressive health benefits, and this recipe adds one more way to indulge yourself with it.
Thank you to Jessica Musslewhite of MUSHROOMS & THYME blog for this delicious recipe creation and images featuring our beloved garden produce. Another favourite we hope you will enjoy as much as we do!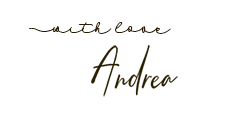 Roasted Parmesan Cabbage Wedges
Ingredients
Cabbage Wedges:
1

cabbage head, cut into 6-8 wedges about 1 1/2" thick

1/2

cup

grated parmesan

1/4

cup

bread crumbs

1/4

cup

butter

1/2

tsp

thyme

1/2

tsp

oregano

1/2

tsp

basil

2

tbsp

olive oil
Lemon Tahini Dressing
3

tbsp

lemon juice

1/2

cup

tahini

1

tsp

dill

1/2

tsp

garlic salt

1/2

tsp

onion powder

1/4

cup

water

1/4

cup

Greek yoghurt

1

tsp

sesame seed oil

Pepper to taste
Instructions
Make the lemon dill dressing by blending all ingredients together in a food processor or blender until smooth.

Preheat your oven to 400°F and line a baking sheet with parchment paper.

Pulse parmesan, bread crumbs, butter, thyme, oregano, basil, salt and pepper in a food processor.

Quarter the cabbage head lengthwise then cut in 2 or 3 additional slices per each quarter depending on the size of your cabbage. Arrange the cabbage wedges on the prepared baking sheet. Brush with olive oil, then sprinkle generously with the parmesan mixture.

Roast for 30 minutes or until desired crispiness. Serve with the lemon dill dressing.