Making Birthdays Extra Special
It's birthday season in this house! (For real, we have an actual birthday season over here: 5 birthdays over the course of 3 weeks, equaling non-stop planning, baking, decorating, wrapping, inviting, and party food eating :P) I'm not a big lover of the kid's party. I don't relish the chaos, the planning for it, or the mess of it all. Truthfully, I get a bit overwhelmed at the thought of it coming up, and after years and years of home parties when my littles were, well, littler, I have now become a big fan of off-site locations like Chuck-e-cheese, the bowling alley, or swimming pool. It's still an undertaking, but at least I get to come home and crash in a peaceful environment after all my energy has been spent!
As tired out as I get from all the hullaballoo though, I'm still a BIG believer in the special-ness of birthdays, and of spending precious energy on making them special. As I see it, birthdays are not just a day to remember when someone was born, but to celebrate the fact that they were born—recognizing all the amazingness that we and the rest of the world now get to enjoy as a result of their very existence in it. It's a celebration of THEM– that person as an individual—their uniqueness, their gifts, their way of seeing and doing things, WHO they are, and THAT they are. In that regard, birthdays are absolutely something worth making a big deal about, and for the growing little humans placed in my care, I try to make sure and do that—to gear up and celebrate them in this big way once every year. And there are a few special things we do in our family that have become birthday traditions now beyond party and presents.
"As I see it, birthdays are not just a day to remember WHEN someone was born, but to celebrate
the fact that they WERE born…"
Making Birthdays Special
#1—The Wake Up
I have this special memory as a young girl, not more than 4 years old, and waking up to a dining room decorated full of coloured streamers and a beautiful birthday cake sitting in the middle of the table. I remember gasping in delight at the surprise of it all in little girl awe. And then to discover that it was all for ME, just about made me burst with feelings of excitement and specialness. I've never forgotten that. And that feeling made me want for my kids to know those feelings too. There's something so warming about waking up and knowing right out of the gate that today is going to be made special just for you—simply because YOU are special! 
We have a few select decorations that I always put up the night before our kiddo's special day. Nothing grand or expensive (in fact, they were all purchased at the dollar store years ago for a couple bucks)– just a Happy Birthday banner, foil starbursts for the tabletop, and a handful of colourful balloons blown up and scattered about. Their birthday gift from mom and dad is also right there waiting for them on the kitchen table when they wake up. The smiles, excitement, and joy in their eyes (even though they know to expect it now), makes it always worth that extra bit of thought and effort. 

#2—Special Request Dinner + Dessert
Always having had a love for baking, cooking, and trying new things in the kitchen, it just makes sense for me to offer up a dinner and dessert of choice to my birthday kiddo—anything they want or dream up for supper that night, I will give it a shot. Inevitably though, their delectable food choices end up being more in the vein of macaroni, hot dogs, cheese pizza, or ice cream cake—the most basic foods on the planet (*forehead slap*). So instead of testing my culinary prowess (which I admit is pretty underdeveloped) I stir a pot of noodles for 10 minutes,  But still, they love it and they get ridiculously excited for it– so it's totally worth it!!
If cooking or baking isn't your thing, then why not just let them choose their favourite take-out for everyone tonight, or 'make-your-own sundae' toppings— or something workable that they can get excited about and makes them feel totally special and a little spoiled.

#3—Round the Table Sharing 
Another special birthday tradition we have, is our round the table sharing of what we enjoy and appreciate about the birthday person (over that tasty birthday supper). Again, this goes back to highlighting how glad we are that this person exists, and just blessing them in WHO they are and THAT they are. We going around and each take a turn sharing some of the cool and unique bits they bring to the world.
When the kids were younger and we did this, you heard a lot of basic, detached comments like 'I don't know', 'um, you're nice', 'I like playing with you'. But as they've grown (and we've coached and modelled it to them), they've learned to delve a bit deeper and really notice things about the other. Now they will speak to actual characteristics ('you are thoughtful', 'you make me laugh', 'you are good at helping me with math') as well as recalling positive, unique moments with that person ('I liked when you helped me carry my backpack when the strap ripped last year, that was special to me'). It's really touching, and you can see that how much it means to the birthday kiddo receiving it being recognized and appreciated.
Watching my kids, I've learned that blessing and encouraging those around us is not a natural born practice. For our family, it's definitely a culture we work to cultivate, and Birthdays have become a special time to practice it!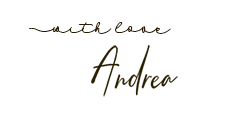 NOTE: We actually do all this fun stuff for the adults in this house too. Denis gets the same special meal choice and banner on the wall when he wakes up, and we always do round the table sharing as a way to celebrate him (and he replicates that for me too)! It's something intentional we've chosen to do in this famjam 🙂